Important Information
Hide Information
1. Available toward the purchase or lease of all 2021/2022 Silverado 1500 Crew Cab pickups, most 2021/2022 Blazer, Equinox, Trax and Trailblazer models, and most 2021 Traverse, Malibu and Spark models. Not available with some other offers. Take new retail delivery by 1/3/22.
Important Information
Hide Information
1. Available toward the purchase or lease of all 2021/2022 Silverado 1500 Crew Cab pickups, most 2021/2022 Blazer, Equinox, Trax and Trailblazer models, and most 2021 Traverse, Malibu and Spark models. Not available with some other offers. Take new retail delivery by 1/3/22. 2. Length of contract limited. Must finance with GM Financial. Some customers may not qualify. Not available with lease and some other offers. Take new retail delivery by 1/3/2022.
Important Information
Hide Information
1. Available toward the purchase or lease of all 2021/2022 Silverado 1500 Crew Cab pickups, most 2021/2022 Blazer, Equinox, Trax and Trailblazer models, and most 2021 Traverse, Malibu and Spark models. Not available with some other offers. Take new retail delivery by 1/3/22. 2. Excludes L models. Monthly payment is $13.89 for every $1,000 you finance. Example down payment: 9.1%. Must finance with GM Financial. Some customers may not qualify. Not available with lease and some other offers. Take new retail delivery by 1/3/22.
Important Information
Hide Information
1. Must be a current Firefighter, Police, EMT/Paramedic, 911 Dispatcher or Healthcare Professional (as defined by U.S Bureau of Labor Statistics). First Responders employed by federal, state, or municipal governments may be subject to restrictions that limit their ability to accept this offer. Accordingly, this offer is void unless permitted by applicable federal, state, and municipal laws, regulations, rules, ordinances, policies, codes of conduct, and other directives or standards regarding ethics and gift acceptance by the applicable federal, state or municipal employees. By accepting this offer, you verify that by doing so complies with all laws, regulations, policies or other restrictions regarding ethics or gift acceptance that apply to you. At participating dealers only. Excludes select base trims, 2021 and 2020 CT4, CT5 and Corvette and 2021 Escalade. Not available with some other offers. Take new retail delivery by 1/3/22.
Important Information
Hide Information
1. To qualify for the Chevrolet Costco member-only incentive, you must: (1) be a current Costco member by September 30, 2021; (2) register with Costco Auto Program online or through its call center to receive a certificate with your unique promotion code; (3) present your certificate and unique promotion code to any Chevrolet dealer at time of visit; (4) take delivery between October 1, 2021, and January 3, 2022, of a new and eligible 2021 or 2022 Chevrolet Blazer (excludes L model), Colorado, Equinox (excludes L model), Suburban, Tahoe, Trailblazer (excludes L model), Traverse (excludes L model), Silverado 1500, Silverado 2500 HD or Silverado 3500 HD to receive a $1,000 Costco member-only incentive. The incentive will be applied at time of eligible purchase or lease and may be compatible with most publicly available Chevrolet incentives for which you qualify. Excludes select fleet transactions. See dealer for details. Incentive is subject to change without notice and with vehicle inventory availability.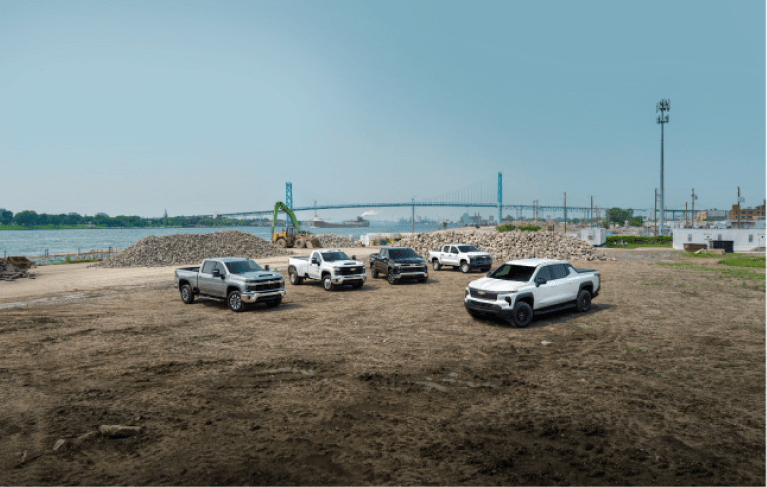 Certified Pre-Owned
Get a pre-owned vehicle that's inspected and warrantied.
Get Approved
Apply online using our quick credit application to get started.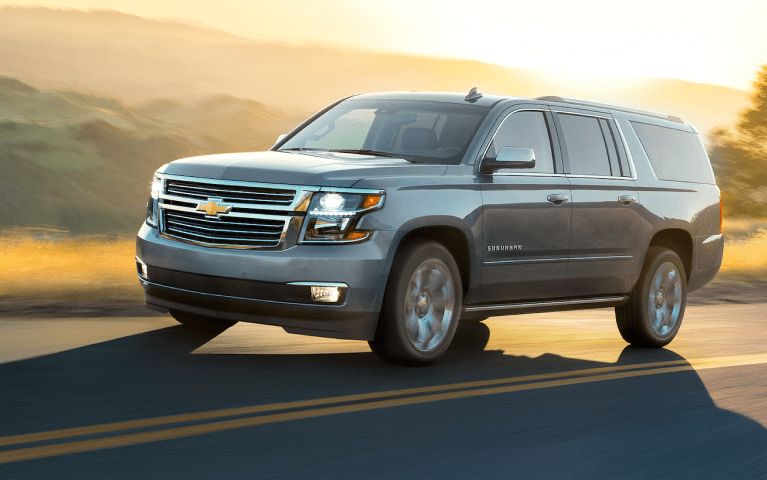 Value Trade-In
Get an online quote from McNeill Chevrolet Buick for your pre-owned vehicle.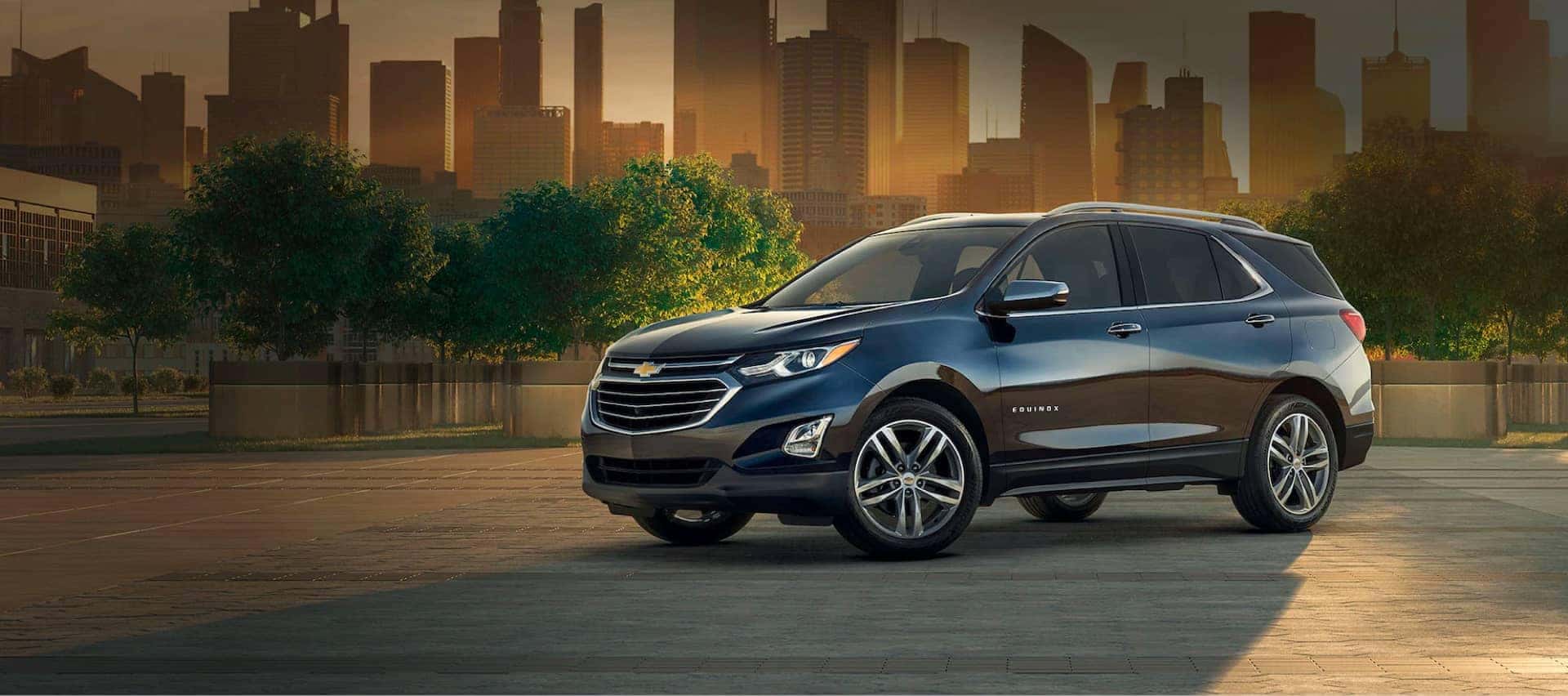 Welcome to McNeill Chevrolet Buick
Commitment to providing excellent services to our customers is the main pillar on which our ethics are built. McNeill Chevrolet Buick is your premier source for parts, tires, accessories, and new and used vehicles. We are your one-stop shop for every vehicle need that you may have. Looking for financing? No problem! McNeill Chevrolet Buick also has a financing center, waiting to make owning your dream vehicle a reality. Make the most of our contact page to get to our dealership. Toledo customers can drop by our Swanton Chevrolet and Buick store to learn more today. And if you have any questions for us, you can always get in touch at 419-210-8123.
The showroom floor at our Chevy dealership in Toledo is filled with models that make history. Chevrolet itself is a historical automaker, boasting classics like the Corvette, Tahoe, and Malibu. The great news at McNeill Chevrolet Buick is that you get not one, but two, historical auto brands. As a Buick dealership in Toledo Ohio, we've got classic Buick models on tap, too. Our philosophy is that when you've got the right inventory, the right price, and the right information, you always make a great selection on your next vehicle. Choose from cars, trucks, SUVs, and vans. The Chevrolet and Buick brands are blessed with every major class of vehicle on the planet, and like all good Waterville car dealers, we stock our dealership full of the models that customers want most.
Quality New and Used Inventory
Average Waterville car dealers focus on just a few services. Great Waterville car dealers have it all. The ability to say no to a model you don't like is critical. Being able to say "no," means having a wide selection of quality automobiles to choose from. Limited inventory is a major problem at struggling car dealerships in Perrysburg Ohio. This isn't a numbers game. Having a very focused selection of quality new and used vehicles means fully-inspected, highly reliable new and used models on the table for customers at all times.
Is New or Used Right for You?
Are you a new or used car person? Which one of our quality vehicles will go home with you this year? Car dealerships in Maumee Ohio love to help customers decide which type of purchase is right for them. It's always nice when there are two right answers. New and used are both great choices for people shopping at our Chevy dealership in Toledo. You can tailor your buy to your situation.
New Perks
If you're shopping at a Buick dealership near Toledo Ohio, you'll want to buy a new vehicle when you prize the full ownership of every part of a vehicle's history. For some people, only that new car smell is going to work for them.
Used Perks
Used cars near Toledo are extremely popular this year because they allow a person to invest less of their income into a vehicle, but they still give you the freedom to shop lightly used and current models from the last few years. You can also get in on some of the classics at our Chevy dealership in Toledo.
Financing at Car Dealerships in Maumee Ohio
Ohioans are an intelligent community of people. They work hard, and they want to be smart with what they make. When you choose among car dealerships in Perrysburg Ohio, be sure to choose a dealership that respects your hard-earned money enough to offer specials and smart deals on a seasonal basis when it's most convenient to buy.
We're just such a dealership. Our financial professionals are enthusiastic about making you get the most bang for your buck on a new or used vehicle. They also make sure to coordinate with our service department so that we can always hand out a good deal on that latest oil change or tire rotation. Financing a vehicle is top on the list of things to do for a new customer, though.
If you've never experienced the difference a good finance department can make, be sure to talk to our pros before you finance your next model. They'll answer your questions and layout all your options for you before you buy. Dealerships have a responsibility to respect your money and take the time to understand your budget far into the future. When you work with our team, you get a courteous, understanding group of professionals who know that everyone has a different budget and situation in life.
Trade In or Sell
Chevrolet and Buick vehicles are known for their resilience and reliability. They frequently live long lifespans and are suitable for multiple owners over the years. Thanks to the innovative design of both brands, you'll find that Chevy and Buick retain their value over the years and net you even more value when it's time to trade in your car or sell your car. Our team is always here when you're ready to trade or sell your vehicle. Both strategies net you gains when you're ready to buy your next vehicle.
Prompt, Courteous Service
Whether you bought a vehicle from us or not, our service center is on standby for everything you need. We work on regular service intervals such as oil changes, battery checks, and fluid checks. We're here for computer diagnostics or more extensive multi-point inspections. And when things go wrong, you can always count on our crew to spring into action on your behalf.
Waiting it out for your next auto repair is simple when you opt for our cozy waiting room. Choose from free refreshments or a quick consultation with your certified auto professional. Our tire center is another place you should go once in a while to think about that special set of all-season tires for your life. Or you can come in before winter starts and ask us to winterize your vehicle for you.
More Information On Services
Our services are always here for anyone who needs them. You can start your journey with us by getting pre-approved for your next vehicle online. Shop with us online 24 hours a day, 7 days a week, or stop by and see us when you need to finance your next vehicle or get great service. Our dependable and personable team is at your disposal for anything auto-related that you need. Call or write to McNeill Chevrolet Buick for further information or to give us much-appreciated feedback.
Ask A Question
Our Reviews
Was a very smooth transaction. Probably the best and easiest time I have ever had in purchasing a vehicle. I would recommend this dealer to anyone. The financing department was also very helpful as well.
Mike went out of his way to make sure I got the car I wanted. Other dealers I visited did not seem interested in selling me a car. One dealer visited did not even approach me in the over 20 minutes I was on their lot. I would recommend McNeil, in fact I already have.
Mr. Cockerll was very friendly and helpful in our selection of a new truck. He worked out several options for vehicles and financeing for us. I consider Mr. Cockerill a good person to do business with.
We buy every car at McNeill's. They have always been fair and strive to meet our needs, whether we have have bought used or new.
We had a great experience at Mc Neills. Henry was very nice we never felt pushed or rushed. It was a very casual and comfortable atmosphere. We believe we got a fair trade amount and the price of the used truck we bought was reasonable. We would recommend Henry and Mc Neills to our friends.
Scott and all the sales staff were very friendly ! If your looking for a new/used car or truck give McNeill Chevrolet a chance. Thanks for the Great Deal Guys ! Shaun Boggs
We need a new used company car with low mileage. Gary and Bill found us exactly what we needed for a great price. The service was excellent as always. They even delivered the car to us which was very helpful on such a busy day.
I was very Impressed with this dealership. The customer service was superb.It was my first time buying a new car and I dont think it could have went any better then it went.The whole process went really well. From finding the car I wanted, to financing it, and filling out the paper work. All of the employees were very nice and gave outstanding customer service. They went out of their way and even stayed well after hours so i could get the car that night. If you want excellent customer service and are looking to buy a car I would take a look there. Henry even took time to show me how to work many of the cars features even though it was already pretty late. He didnt rush home once the sale was done instead he went out of his way to make sure i knew how to use everything in the car. If I buy a car again in the future I will be returning to Mcneills
I have purchased a new 2012 vehicle which makes the 4th. vehicle in 8 years. My salesman has always been Jeremiah Taylor. I highly rate Jeremiah Taylor and all the personnel and Service Dept. included the highest rating any Dealer could have. I have never had any problem with the vehicles I've purchased in the past & present that wasn't solved with the expertise that McNeills has. I could purchase a car anyplace around Toledo and still end up in Swanton at McNeills. I would and do recommend this Dealership 100% for any new or used vehicle in & around this ares. Keep up the good work McNeill Chevrolet-Buick.
Our experience at McNeil's was be far our best car buying experience! From the moment we step on to the lot to look for our new Chevy Equinox till we took delivery. Tim was great and took the time to listen to the option I wanted, and found the exact vehicle I had described.
The service was wonderful. Fast and very efficient. I would recommend this dealership to anyone who is looking to buy or lease a new vechical.
Henry went out of his way to accomadate the delivery of the vehicle and also explained the features of the vehicle extremely well. I was also very pleased with the 2.9 interest rate we received. Henry was also not pushy whick is what I like
I wanted to get a new car and everyone went out of their way to help me pick what I wanted and answered all the questions I had, they even stayed past their closing time to help me out. I got a new Cruze and so far I love it!I would send everyone to McNeills and feel comfortable about it because I know they would do the same for my family and friends. Friendly people with smiling faces! When I picked the car up they went over every aspect of it so I would have a good understanding of how to operate everything in it. when I did the paper work Marquis went over all the finiancial and asked me if I understood it and I did have a couple questions and he answered them in a way so I could understand them. They have a great team there! Thanks a bunch! Laura Burcham
Sense we have moved out here to Swanton, we have dealt with McNeill's. This is the 2nd car we have bought from there, and both times we have dealt with Jeremiah, who is very helpful and very courteous, both times were a pleasant experience for us, the gentlemen who handles the financing was very good at explaining everything we needed to know. Rather it's buying a car or getting one fixed, it's always been a pleasant experience. I would highly recommend them to anyone looking for great service.
thank you, service was great love my new truck have been doing business with this dealership multiple years they are great love to do business there
I was very pleased with the customer service I recieved while at McNeill's in Swanton. I had a very great experience with no hastle buying our truck. Henry did a great job at making me feel comfortable with my purchase.
McNeill Chevorlet is a very high standard dealership. They treat every customer with respect and friendliness. Every salesman from the time you enter to the time you leave are always asking if you need anything or if there is anything they can do for you just let them know.
I drove through the lot and saw a newer used truck that I liked. I have dealt with Gary numerous times in the past so I called him. He is knowledgeable about the cars and tries really hard to make the car buying experience a good one. I just picked up my truck on Thursday and I really am glad that Gary helped me make the deal.
I personally buy a new replacement primary or secondary vehicle every two years so I have been to many dealers in the local area and across the country while in the military. I bought my most recent vehicle at McNeill Chevrolet Buick in Swanton, Ohio and it was truly the best car buying experience I have ever encountered. The entire staff involved in the purchase was friendly, efficient and a pleasure to deal with. I look forward to buying another vehicle from this dealership in the future.
The employees in every department are wonderful! From sales to service and even the receptionist, all are friendly, helpful and want every customer to leave happy and satisfied! Tim Sauder is great to work with. He spent a lot of time with me, explaining my new car and answering my questions.
Both gentlemen helped me out to get a great deal on a new car. I would recommend McNeill Chevrolet to anyone, and I will purchase from them again!!
They have always been very helpful at getting me car loans and having the cars I want. They are a very friendly dealership. The service is very good.
We like to support local companies. We have worked with McNeill Chevrolet Buick in the past and have had a GREAT experince working with them.
Awesome customer service. Justin worked with me for quite a while until he found me the perfect car. Several phone calls and emails back and forth for over a month, and he stuck with me until he found my car. I was working with a few other dealerships, no others gave the service or the hard work Justin gave. And no others could find me the car I was looking for. In the end, very glad I found Justin. Great to work with, and would highly recommend him.
everyone at McNeill was very helpful and courteous. it was a good experience even thought they would not give me a car for free. signed WILLIAM B. COOK
Get Directions To Our Dealership